Frederick J Pitman (b 1832) & Maria Brice (b 1840) - Other Family
Frederick and Maria Brice had thirteen children, but I only have further information on a few of them.
The first child was Louisa Maria Pitman (b 1857). She married Walter James Carlisle at Yarrawonga in 1881 and they had five children. The fifth child of Louisa and Walter, Anna Ruby Carlisle, was married twice and her first husband was Melville Beckmann Wedd.
The second child was Frederick John Pitman (b 1859). He married Elizabeth Susan Bradley and they had ten children. There is a photograph of their third child, Herbert Frederick Pitman (b 1885), on this page.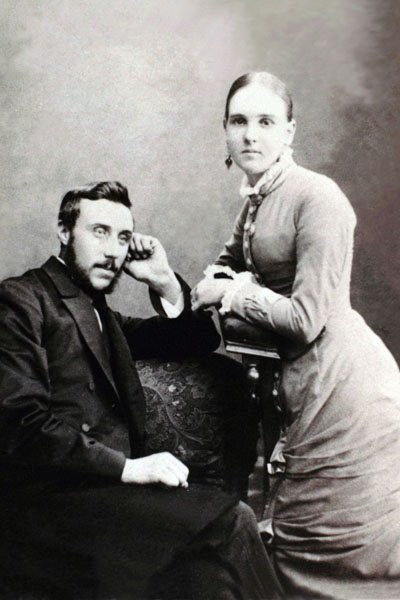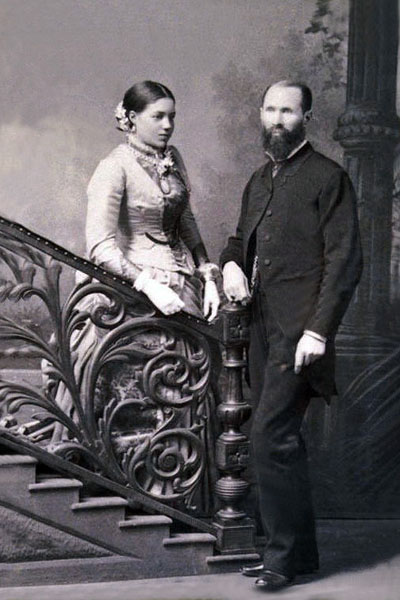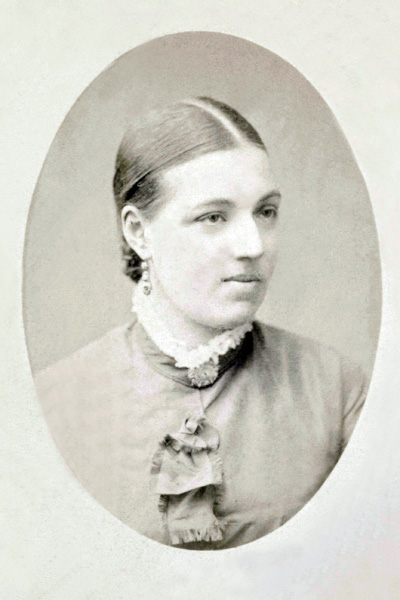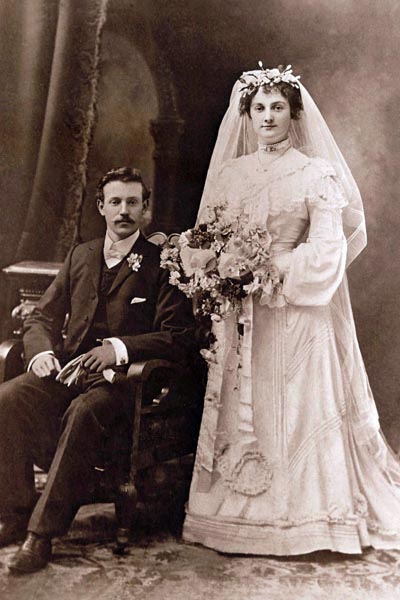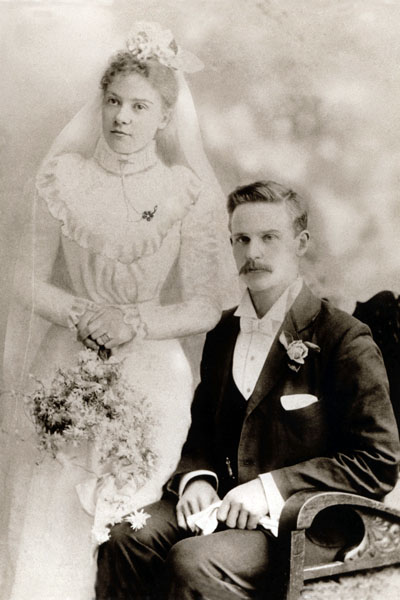 Their fourth child, Lydia, married William J Stitt on the 5 October 1885 in Yarrawonga. They had a son also called William.
Mary Ellen Pitman (b 1869) was the seventh child and she married Thomas Toms.
The tenth child, Richard William Pitman (b 1874), married Alice Mary Keir in 1899 and they had eight children.
Their last child, Albert James Pitman (b 1882) married May Margaret Keir and they had four children.
The two photographs in the panel below were provided to me by Vivien Osborne. Clara (known as Claire) Elizabeth Pitman was Viv's grandmother.
The photograph labelled "Pitman Grandparents" shows Frederick and Elizabeth Pitman (nee Bradley) and family, abt 1924/25, at their home Dalkeith, Fernshaw Road, Healesville. The young woman at the front right is their daughter Jessie Elsie Pitman with another daughter, Clara Elizabeth Pitman (face half hidden), next to Fred. The three children are Clara's, including Viv's father Jeffrey when he was about eight years old.