Thomas Commins (b 1775) & Joseph Commins (b 1804)
It is probable that Thomas Commins (b 1775) was born in Penzance, although that is not certain. He moved to Bodmin after the birth of his eldest son, Joseph Edyvean Commins, in 1804. He was a solicitor and after taking a partner the firm became known as Commins & Goode. The house at Bodmin was the house owned by his deceased father-in-law, and in which his wife, Lydia Edyvean, grew up. It seems he had five sisters for whom he became the sole supporter when his parents died. He met his wife-to-be in Bodmin when he was there doing his articles.
He "was an honest lawyer; he never grew rich but wasted his money on farming of which he understood but little." (Emma Commins)
Lydia Edyvean was "The youngest daughter of Mr Edyvean," who died "soon after" she married Thomas Commins in about 1803. (Emma Commins)
Joseph Commins ( b 1804) was the first child of Thomas and Lydia, and he married Deborah Lilburn in 1831. In 1829 he was ordained as a Deacon and Priest. He became the Vicar of North Shoebury, Essex, England in 1830, and then Little Wakering in 1838. Kevin Bailey has provided a wonderful story of his life as a consequence of his studies.
Emma Commins (b 1834) was the second child of Joseph and Deborah, and she wrote a narrative that is a very interesting account of her family and those times in England. She also provided a lot of information on the Commins family and its relationships. The introduction to her story is shown below, and the full story can be downloaded here.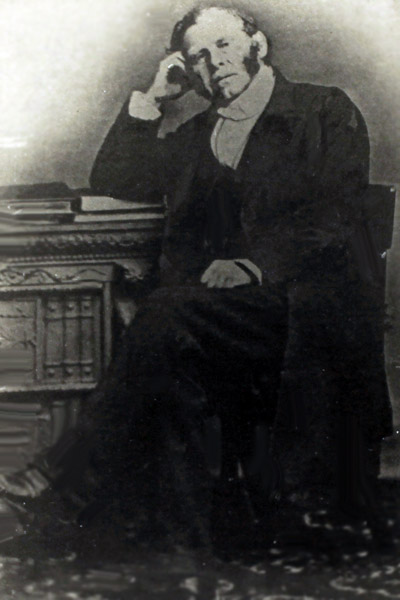 I write this short sketch of our family history for my nephews, nieces, and their children. It struck me that if I did not make some such record, a later generation might ask in vain, there being no one to remember, who, and what were the people from whom they had descended."

"Some in the future may care, and some may not, for any reminiscence of their forefathers. Some only take note of the present fruit and flower of a tree and no account of the root from whence it sprang. But those who have gone before us should not be ignored or forgotten, they have left us a goodly heritage in unsullied names and respected lives. For the earlier life of our Grandfather Thomas Commins, his own record in M.S. remains too and is quaint and interesting."

Emma L. M. Guy
Shoebury Villa
Dover, England (ca 1895?)