Other Family of Christoph Redenbach (b 1795) & Elizabetta Katherina Jung (b abt 1800)
The third child of Christoph and Elizabetta, Jacob, was born in 1838. The other children were:
Karl Redenbach (b abt 1830)
Phillip Redenbach (b abt 1833)
Karolina Redenbach (b 1839)
Daniel Redenbach (b 1841)
Daniel married Mary Elizabeth Boyd (younger sister of his brother Jacob's wife) in abt 1879 and they had nine children. Ernest George Redenbach (the seventh child) married twice. His first marriage to Lorna Evelyn McKnight in 1918 produced ten children, of whom the second was Thora Lorraine Lydia Redenbach. His second marriage was to Myrtle May Duggan in June 1955, and it probably took place in Melbourne.
While my information on the families of Ernest's and Lorna's children is very limited, in recent years I have come to know Thora Redenbach, who is quite a personality, and is largely responsible for the information on this page, and who provided the names for faces in the gallery below.
The photograph of some of the children of Ernest and Lorna was provided by the relative of an American serviceman who was in Australia and stationed at Bendigo for at least part of World War 2, and who knew Thora's family. Unfortunately my sloppy record keeping means his name now escapes me. But I connected him with Thora, whose family he knew, and Thora has put names to the faces in this photo and others in the relevant photo gallery.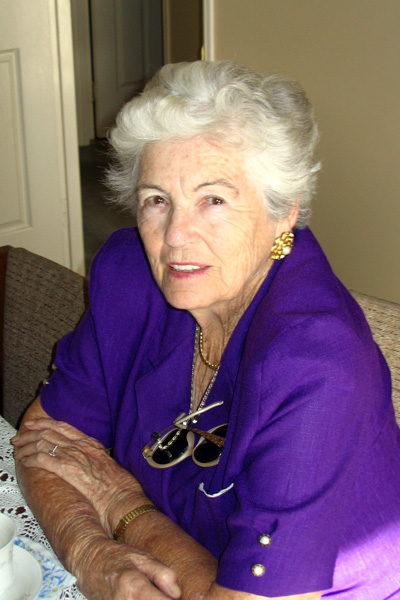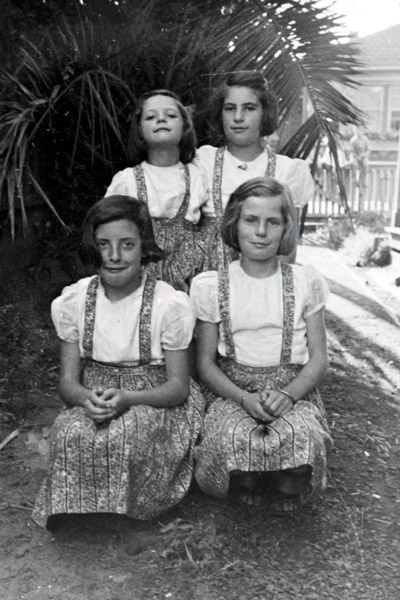 Campbell Ernest Redenbach (b 1919) , brother of Thora, served in the RAAF during World War 2. The photographs below are from the Australian War Memorial.